With social distancing guidelines and coronavirus lockdown orders still in place plans to propose in exotic locales or fancy restaurants came to a screeching halt.
The crisis and global panic have seated us in their square meters, made some to feel bored, and others to hide in a corner and tremble with fear. And only those who perceive everything that is happening as a stage, as an opportunity to see something unique and outstanding in this situation.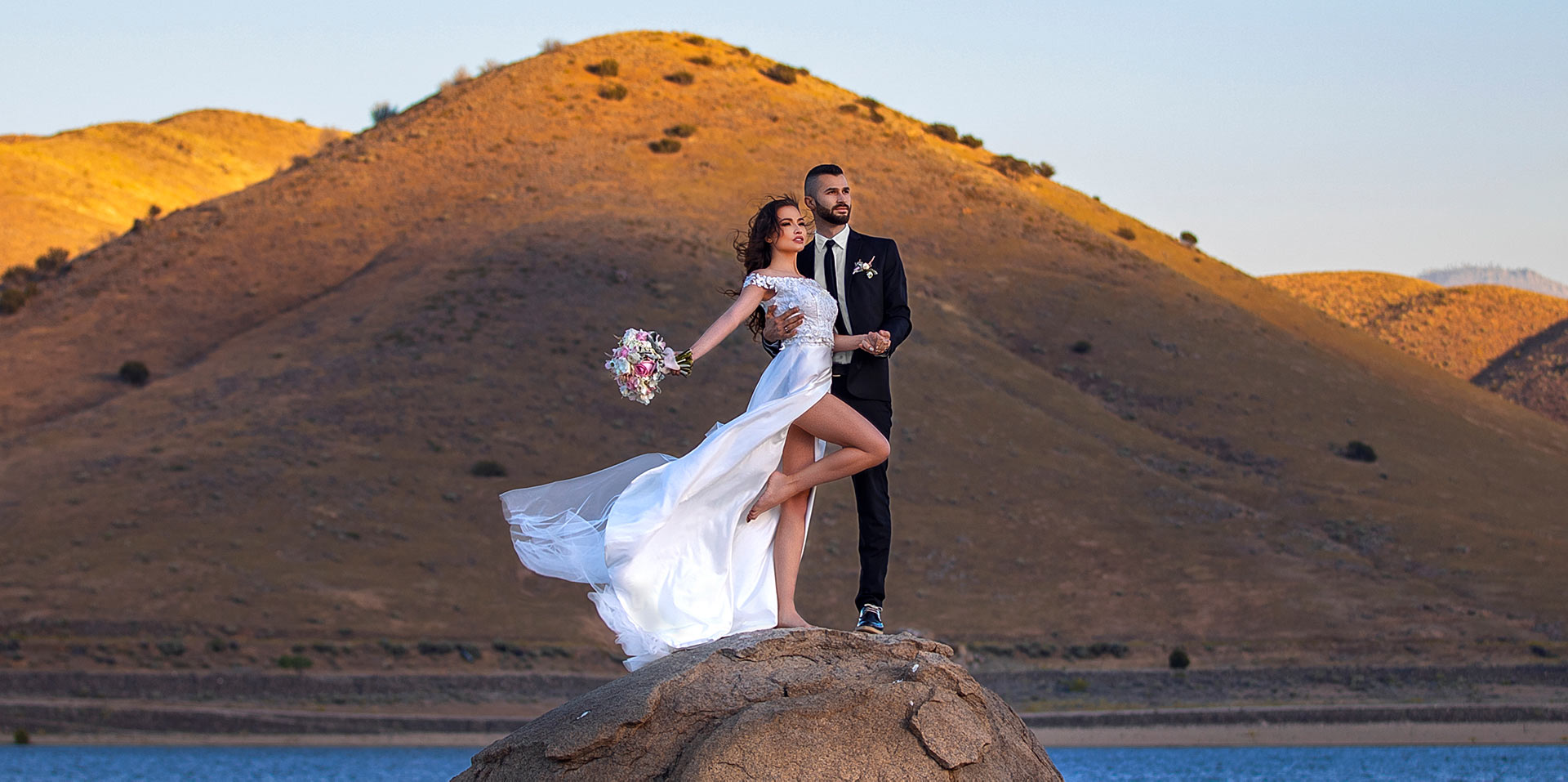 A wedding during a pandemic! How do you like it?
So that's a story about when true sincere love overcomes any obstacles.
May 1, 2020. The famous choreographer Victor Sychov our Creative Producer of the MISS USSR UK Irina Gorbunova, who is also known as a star of the British X Factor.
Irina and Victor are two successful artists with global international achievements.
And the touring geography of the newlyweds before the lockdown was simply amazing! With gigs and concerts, they have traveled almost the entire globe. And, despite the constant flights and movements, their paths met at one point exactly three months ago. And a new chapter began to develop in the lives of both. So that's a story about when true sincere love overcomes any obstacles.
Marriage registration took place in Las Vegas and was perhaps the most unusual in the history of the city. The whole city has never been so quiet, frozen, turned into a beautiful and almost deserted decoration. On that day, the city was only for two! Yes, the ceremony was held in masks. Yes, there was not a large crowd of people. And of course, everyone kept their distance … except for the bride and groom!
Irina Sychov: I was so impressed by how many nice people there are in the world! All bridal salons are closed now, so it was literally impossible to find a perfect dress. I was very lucky to meet Inna, the owner of 'Alison Bridal Boutique'. She found a perfect and exclusive dress for our special day and even opened a salon for me! By the way, they offer fast worldwide shipping, so if you are a bride that is looking for a wedding dress – don't go any further!
The same thing happened to my wedding bouquet. We met with Alla, the owner of the Floral flower salon, at the beauty pageant I was hosting. She created a very beautiful and gentle bouquet, based on the pictures of the dress and our wedding location. So, even with all these rules and regulations, my husband and I feel very special and happy on our best day.
As the newlyweds say – perhaps, if quarantine never happened, the wedding could have taken place in a few years. Busy touring schedules, daily rehearsals, filming and concerts would allow you even to think about getting married. So, that is definitely an example of the predestined marriage, when all the stars aligned!
So, if you still think that the crisis carries only destruction and divorces, then this can only mean one thing – you cannot see the possibilities! As we all know, life does not stop. Love does not stop. And this creative couple has proved this fact one more time.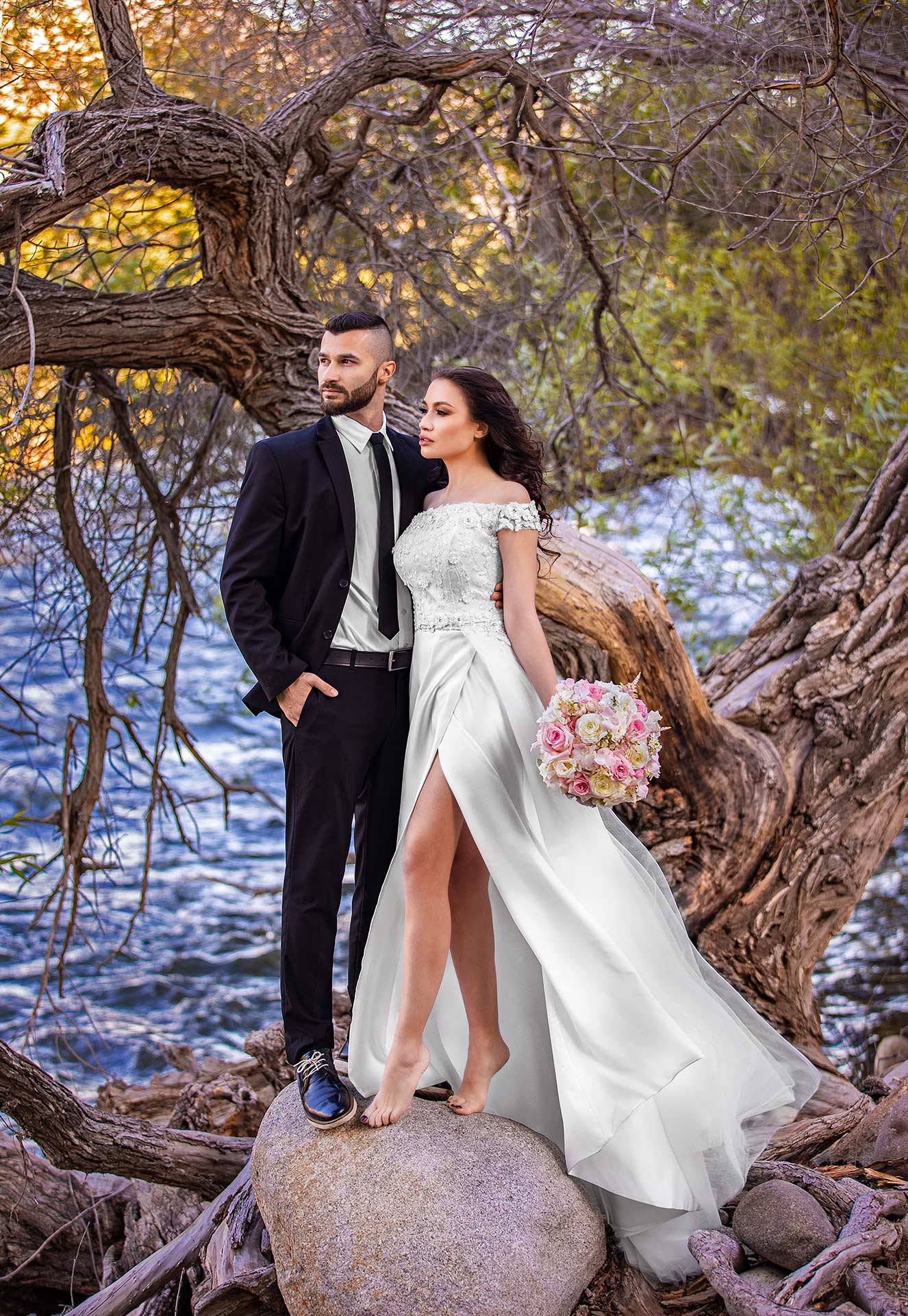 Irina Sychov is wearing the dress by Alison Bridal. @alison_bridal, wedding bouquet by @floraln5.
Alison Bridal pursues excellence in design and perfect tailoring to offer brides exclusive, sophisticated and stylish wedding gowns handcrafted in Europe. Inspired by latest wedding fashion trends, the brand features  a wide range of silhouettes and styles: from timeless classic to ultra modern, from simple to chic and extravagant.
Imagine everything you love about wedding gowns—puffy tulles, delicate laces, innovative silhouettes, delicate beading – all on offer in Alison Bridal's collections.
Photo: @annaanikinaphotography